Holistic Dentist - Acworth, GA
Dr. John Hamel
Dental Education & Background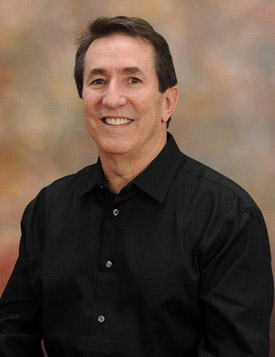 The grandson of a dentist, Dr. John Hamel began his career in dentistry in 1975, earning a degree in dental laboratory technology while attending college in upstate New York. After accepting a position in a dental lab in New Hampshire, he pursued a career as a dental ceramist, specializing in porcelain restorations until 1979, at which time he entered dental school.
Dr. Hamel attended Syracuse University, receiving a BA degree in biology in 1981. He was then accepted into the Emory School of Dentistry and received his doctorate of dental surgery degree in 1985.
Advanced Training
Dr. Hamel has also attended the Baylor University of Contemporary Aesthetic Diagnosis and Treatment in Dallas, and he has completed the Masters Aesthetic Course at the prestigious Las Vegas Institute for Advanced Dental Studies. Dr. Hamel has also trained at the Institute for Oral Art and Design.
He can provide patients with dental care not only to maintain the health of their teeth, but also to create a dramatic transformation in their overall appearance. He is currently a member of the American Academy of Cosmetic Dentistry, American Dental Association, Georgia Dental Association, International Academy of Oral Medicine and Toxicology, and the American Academy of Implant Dentistry.
Dr. Hamel views dentistry as a blend of art and technology, not only as an avenue to provide good oral health, but as an opportunity to create beautiful, natural smiles. He strengthens his knowledge every year by attending continuing education courses in order to stay up to date on the latest advances and techniques in dentistry.
Dedication to Holistic Dentistry
Dr. Hamel stopped using mercury in his practice back in the 90's due to its long-term effects on the teeth. In 2008, Dr. Hamel began to experience personal health issues. After many doctor visits and tests, he was diagnosed with mercury toxicity.
Through lots of research, he joined the International Academy of Oral Medicine and Toxicology (IAOMT) and made a commitment to stop exposing himself, his team members, and his patients to mercury by following the safe removal protocol. Dr. Hamel received extensive training from the IAOMT and is SMART certified for safe mercury removal. There are very few dentists that have the knowledge and skills to remove mercury fillings safely without exposing a patient to harmful levels of mercury vapor.
At Biologic Dentistry, Dr. Hamel strives to have a practice that offers excellent customer service while connecting oral health to whole body wellness.