Emergency Dentistry - Acworth, GA
Help Right When You Need It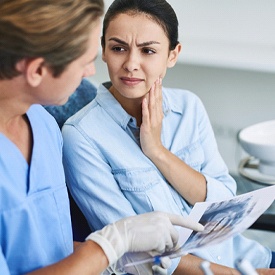 At Biologic Dentistry, we treat dental emergencies all the time, and trust us when we say that they only have one thing in common: they are NEVER planned. While it's nearly impossible to anticipate a knocked out tooth or broken piece of dental work ruining your day, you can still know what to do should the unexpected ever happen to your smile. For the people of Acworth, the plan is simple: call Dr. John Hamel.
When you call us with a dental emergency, we'll be ready to offer advice, give first-aid tips, and even provide same-day care if necessary. Our goal is to never leave anyone waiting in pain, so when you're in need of dental care FAST, just give us a call, and you can trust us to be ready to help.
Call Us in Case of the Following Dental Emergencies: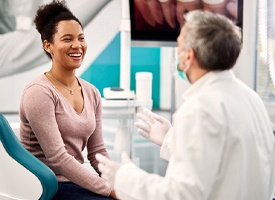 Knocked out tooth
Partially dislodged tooth
Chipped, cracked, or broken tooth
Severe toothache
Lost or broken dental work
Object stuck between the teeth
Injury to the lips, gums, or jaw
Swelling or pain in the face
Even if you are unsure whether or not your situation is an emergency, just give us a call anyway, and we'll be happy to let you know what you should do next.
Dental Accidents & Facial Trauma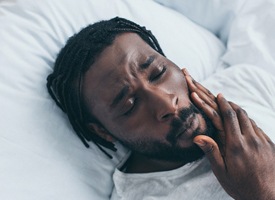 One major category of dental emergencies is when teeth are fractured, partially dislodged, or knocked free of the mouth altogether. These injuries tend to happen suddenly and without warning, causing bleeding, swelling, and intense discomfort. Thankfully, Dr. Hamel can provide effective pain relief as soon as possible and work with patients on the ideal restorative solution to preserve the injured tooth, such as an all-porcelain crown or mercury-free filling. Lasting tooth replacement options are available as well, although our team will always strive to preserve natural dental structure first.
Dental Emergencies Due to Oral Care Neglect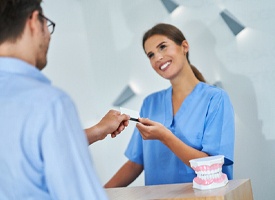 If you are experiencing an excessive amount of pressure, tenderness, or outright pain in a specific tooth, it's likely that an advanced infection is present underneath the enamel and dentin. These "toothaches" occur because advanced decay or a significant injury can allow harmful bacteria to infiltrate the more vulnerable areas of teeth. Here at Biologic Dentistry, Dr. Hamel will do everything in his power to revitalize the tooth, remove the infected portions conservatively, and help it remain as a strong and stable part of your smile.
Unparalleled Experience & Qualifications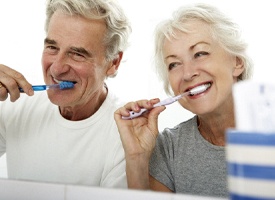 When searching for a trusted dentist in Acworth to handle your dental emergency situation, Dr. Hamel is the clear choice. He has been involved in the oral healthcare field since 1975, getting his start as a dental ceramicist before entering dental school. He has attended countless advanced training courses as well beyond his general education, including time spent at the prestigious Las Vegas Institute. His knowledge of restorative and cosmetic dentistry is second-to-none, and his holistic focus will help you maintain a high quality of life and overall wellbeing too.
Tooth Extractions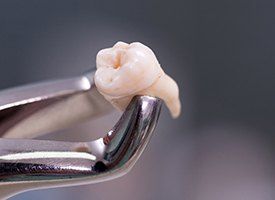 While our number one goal is to help our patients preserve their natural teeth for as long as possible, sometimes, the best thing we can do for their oral/overall health is remove one. We typically choose to extract a tooth if:
It is too damaged or decayed to be repaired
Gum disease has weakened the bone supporting it. It refuses to fall out/is blocking an erupting adult tooth (primary teeth only)
Room needs to be created for a denture/upcoming orthodontic treatment
It has become painful, impacted (stuck), or infected (which is usually the case with the wisdom teeth)