Dental Implants - Acworth, GA
Strong, Natural-Looking Teeth Replacement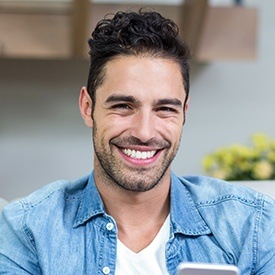 Missing teeth are a problem faced by over 100 million Americans right now, but thankfully, dentistry has developed a replacement that is virtually identical to nature: dental implants. This is the one treatment option that actually restores an entire tooth both above and below the gum line, and now you can get them right here in Acworth thanks to Dr. John Hamel. Whether you are missing a single tooth or a few, he can use them to help you reclaim your smile for a lifetime. To get started, contact us today for an appointment.
Dental Implant Placement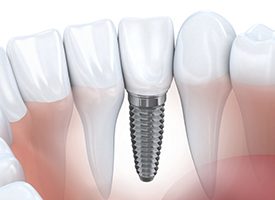 Unlike many other dentists in the area, Dr. Hamel is able to perform the entire implant procedure from beginning to end. Typically, the entire process consists of two main phases: placement and restoration.
Placement entails positioning a tiny post within the jawbone to mimic the root structure of a missing tooth. This post can be made of either titanium or a high-quality ceramic depending on a patient's needs. This is a minor surgical procedure, but thanks to modern-day dental techniques and Dr. Hamel's experience, our patients report feeling very little discomfort either during or after placement.
Once this is completed, a patient will be given a few months to heal, during which time the biocompatible implants will literally fuse to the surrounding bone, making them the perfect foundation for a patient's new teeth.
Missing One Tooth?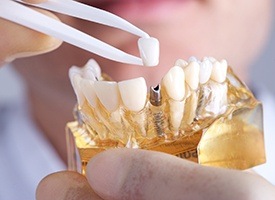 For a patient who is missing a single tooth, an implant-retained crown can be used to restore the dental structure conservatively above the gum line. The crown will be crafted from high-quality, biocompatible porcelain materials and attached to a connector known as an "abutment" that holds it in securely in place over the implant, providing reliable support. The crown fit in right in alongside natural teeth and won't require any significant reduction of the patient's natural smile, which is ideal.
Missing Several Teeth?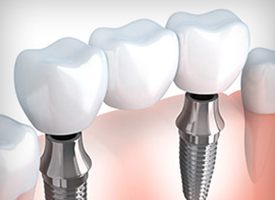 For a patient who is missing multiple teeth in a row, an implant-retained bridge may be the right choice for reconstruction. One dental implant will be placed on either side of the gap within the patient's mouth. These implants serve as "anchors" that are then attached to the bridge itself, creating a lifelike, sturdy result that functions as well as natural teeth. This option is much better for whole-body wellbeing than traditional bridges, which require natural teeth to be filed down to accommodate their placement.
Missing All Teeth?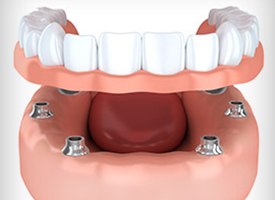 Even patients who have lost most or all of their natural teeth can be viable candidates for dental implants. Implant-retained dentures are available, which can come in full or partial models. This type of prosthetic is most cost-effective on average, as it will be able to attach to a small number of strategic implants instead of requiring one new implant per missing tooth. Depending on the patient's oral health and personal preferences, their new denture can be permanently fixed in place or kept removable.
What Do Dental Implants Cost?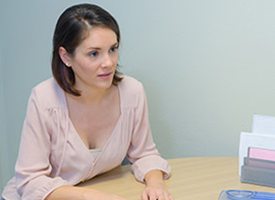 If you are interested in learning more about dental implants, their benefits, and their cost, Dr. Hamel strongly encourages you to schedule a consultation here at Biologic Dentistry. Once he has assessed your specific condition and reconstructive needs, he and his team will be able to provide a much more confident price for the procedure. Every case is different, and there are several factors that can influence the cost of dental implants, such as the number of missing teeth, the type of restorations we craft, and if any oral health problems are present that must be addressed before treatment can begin.