Metal-Free Restorations – Acworth, GA
Safely Restore a Healthy Smile without Metal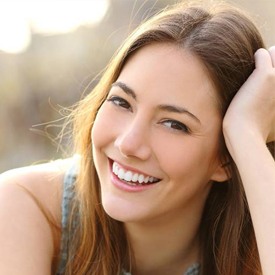 When repairing damaged teeth, metal fillings and crowns have been the go-to solution in dentistry for several decades. They are affordable and effective, but they do not come without several disadvantages. In addition to their highly visible appearance, they are not biocompatible. At Biological Dentistry, our doctors believe you deserve more natural solutions, which is why they offer metal-free restorations. With your well-being their top priority, they will improve the health and aesthetics of your smile using safe and effective alternatives in Acworth.
Tooth-Colored Fillings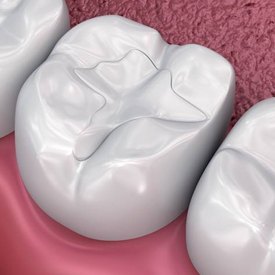 Traditional amalgam fillings are composed of a mixture of metals, including mercury. They have held a commonplace in dentistry because they are strong and cost-effective. Although the American Dental Association deems them as safe, it is natural to be concerned about your exposure to mercury. Not to mention, metal allergies and sensitivity can occur because they are not biocompatible. Over time, your tooth will also discolor from the metals.
Tooth-colored fillings provide a safer and more natural-looking option. They are made from a mixture of plastics and glass. This allows them to be metal-free while also being customizable to match your enamel color.
They blend in with your teeth, and you do not need to worry about your tooth discoloring over the years. When compared to traditional fillings, they improve the integrity of your tooth because they do not require wedges to be cut to apply them.
Tooth-colored fillings allow you to benefit from:
Mercury and metal-free solution.
Natural appearance.
Improved tooth strength.
Easy to apply.
All-Ceramic Crowns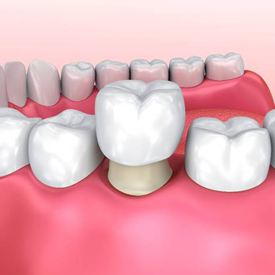 When a tooth has been severely compromised by decay or infection, a dental crown is placed over it to rehabilitate its health, function, and appearance. It acts as a protective barrier to prevent further damage. They can also be used to enhance the size, shape, or color of an unattractive tooth.
Standard crowns are made from metal. This allows them to be durable, but they are not natural-looking. It is not uncommon to experience discomfort or sensitivity from their use as well.
As an alternative, our dotors use all-ceramic restorations. They are made from porcelain, so there is no metal used at all. This allows them to be biocompatible and look like a real tooth. Using digital scans of your mouth, your crown is designed to meet your exact size, shape, and color needs. This improves its function and aesthetics to promote the health and appearance of your smile.
With all-ceramic crowns, you will enjoy:
Natural-looking.
Strong and comfortable.
Long-lasting results.
Although they are made from porcelain, rest assured they are durable. With the right aftercare, like maintaining your oral hygiene, they can last for several years before needing to be replaced.
Invest in Your Oral Health
If you have damaged or flawed teeth, enjoy a more natural solution to improve your smile. Dr. Hamel, your holistic dentist, provides metal-free restorations to promote your dental health. Contact Biologic Dentistry today to schedule your appointment for a beautiful smile.