Cosmetic Dentistry - Acworth, GA
Come Get Your Ideal Smile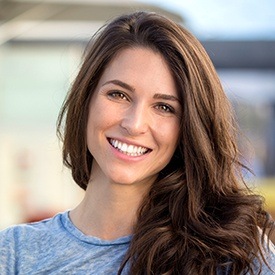 Whether you're dealing with noticeable stains, chips, cracks, or gaps in your teeth, the end result is probably the same: you can't help but feel self-conscious about your smile. Fortunately, our doctors can make any imperfection you can imagine quickly disappear using their artistic eye and the treatments listed below. If you're looking for a minor touch-up or even a complete smile makeover, they'll ensure that you walk out of our dental office absolutely beaming. To learn more about everything they can do to beautify your smile, contact us today.
Porcelain Veneers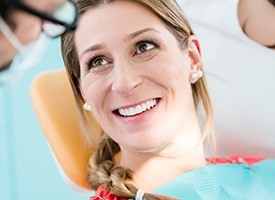 Porcelain veneers are extremely thin ceramic coverings that are bonded to the front of the teeth, but that isn't the exciting part about them! What should grab your attention is the fact that, with just one procedure, we can fix/disguise all of the following flaws at the same time:
Stains
Chips
Cracks
Gaps
Undersized teeth
Misshapen teeth
Slightly crooked teeth
Every porcelain veneer is custom-designed to bring out the best qualities of a patient's natural appearance, and you can get them in as little as two to three appointments.
Metal-Free Dental Restorations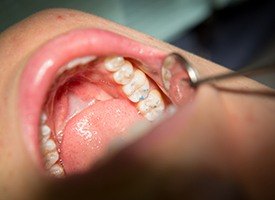 Whenever we restore a tooth here at Biologic Dentistry, our goal isn't only to bring back its strength, but its beauty as well, and we can do exactly that using metal-free restorations. These crowns, inlays, and onlays are made of 100% biocompatible porcelain, which in addition to being extremely durable, can also be shaped and shaded to resemble real enamel in almost every way. With these restorations, even our patients have trouble seeing where their real tooth ends and their dental work begins!
Dental Bonding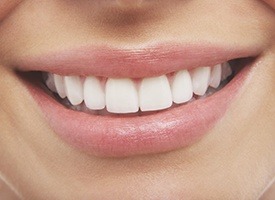 Quick, non-invasive, and very effective. All words that accurately describe direct bonding. With this treatment, we can take care of minor stains, chips, and gaps in just an hour or less. Our doctors will simply apply a color-matched composite resin to any damaged/missing enamel and use it to sculpt a tooth to perfection. After hardening the material with a curing light, that's it, and a patient's new smile is ready for the world.
Teeth Whitening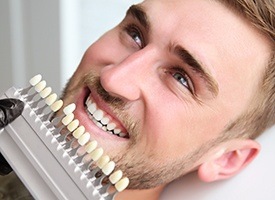 If you're looking to dramatically brighten your smile and get rid of stains, instead of trusting your teeth with some generic whitening kit you can buy at the store, let the team at Biologic Dentistry provide you with your own safe, powerful, and custom-made whitening solution. We'll design trays just for your teeth and give you a bleaching agent much stronger than anything you can buy on your own. Just by using our kit daily for about two weeks, you can easily make your smile up to six, seven, or even EIGHT shades whiter.
Gum Recontouring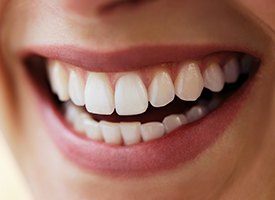 Does your gum line overshadow your teeth, making them appear too short and stubby for your face? If so, our doctors can easily create the perfect frame for your smile using our soft tissue laser. With it, they can quickly and painlessly remove excess tissue to reveal beautiful, previously hidden dental structure underneath. Better yet, this can all be accomplished in just one appointment, and it's much less invasive than any traditional gum treatment.