Holistic & Biologic Dentistry - Acworth, GA
Wellness for Better Oral Health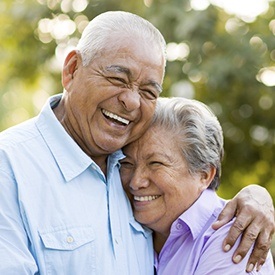 What is holistic & biologic dentistry? In short, it's an approach to dental care that realizes that every part of the human body is connected, so treatments that affect the teeth and gums can actually have a much wider impact than many people realize. At Biologic Dentistry, Dr. John Hamel provides a number of holistic treatments you just won't find at your typical dental office, each one designed to take care of your smile and your body at the same time. Read on below to learn more about them.
SMART Mercury Removal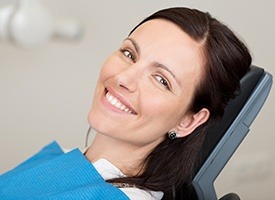 Old metal fillings actually contain a large percentage of mercury, a material that has been known to be toxic for over 100 years. Dr. Hamel has formulated a system to remove and replace old fillings while minimizing the exposure to this harmful material for both the patient and our team in order to safeguard everyone's health. Typically, he'll replace them with a composite resin-based filling that can be specially shaded to match a patient's tooth color.
Learn More About SMART Mercury Removal
Ozone Therapy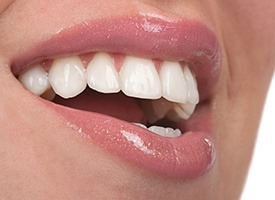 Ozone, or O3, is simply enriched oxygen, and Dr. Hamel can use it in a variety of forms to perform a wide array of dental treatments so they are less invasive and more comfortable for a patient. With it, he can kill harmful bacteria, treat periodontal disease, address sensitivity issues, and even prepare a tooth for a restoration without having to remove any healthy dental structure. Basically, it allows him to do as little as possible to your mouth while getting the best results.
Learn More About Ozone Therapy
Biocompatibility Testing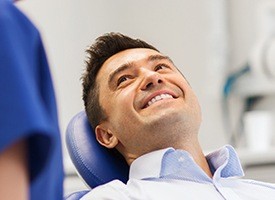 There are hundreds of different materials that are used in dentistry today, and before we place any of them into a patient's mouth, we can perform biocompatibility testing. This is designed to show us which materials will work with their body and which ones will not so we can avoid any negative health effects. It's just one of the many little things our practice does that you simply won't find at your typical office.
Ceramic Dental Implants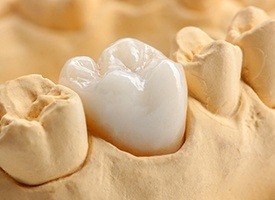 Dental implants are a type of prosthetic that is placed directly into the jawbone in order to restore the root structure of a lost tooth, and typically, they are made out of titanium. For those patients with metal allergies, we're happy to offer an alternative with ceramic implants. Unlike traditional ones, ceramic implants often come in one piece instead of two, meaning the procedure to bring back a missing tooth can be performed faster without compromising the final result.
Learn More About Ceramic Dental Implants
NuCalm Sedation Dentistry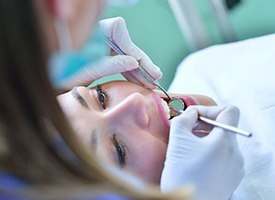 If going to the dentist makes you feel a bit anxious, we have a proven, drug-free method to help those dental nerves quickly melt away. The NuCalm system combines a topical cream formulated to stop the natural stress response, calming music, an eye mask, and gentle electronic massage to help the brain achieve an extremely relaxed, pre-sleep state. With NuCalm, your appointments will seem to fly by, and when we're finished, you'll instantly be awake without any lasting drowsiness.
BPA-Free Materials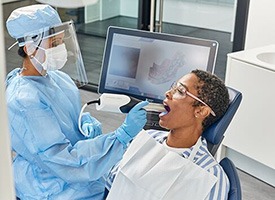 BPA stands for Bisphenol A, and it is a synthetic organic compound that is found in many plastic materials, and at certain levels, it is considered to be very toxic. Many dental offices use materials that contain BPA, putting their patients at risk, but that's a chance we never take here at Biologic Dentistry. We use completely BPA-free materials, so whether you're bringing yourself or your child to come see us, you can always do so with peace of mind.