Holistic & Biologic Dentistry - Acworth, GA
What is Biologic and Holistic Dentistry?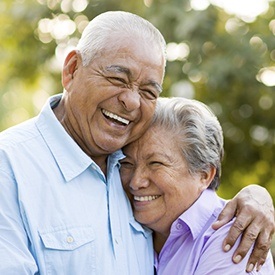 A holistic dentist practices according to the belief that oral health is fundamentally connected to whole body wellness. We utilize a conservative approach while seeking the safest and least toxic way to accomplish a patient's goals. Our practice strives to always use the most universally biocompatible dental materials on the market. For those patients who may have underlying health issues and would like to further customize the selection of their dental materials, we do offer biocompatibility testing.
SMART Mercury Removal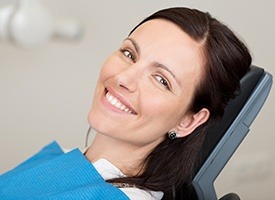 Amalgam fillings (aka: silver fillings) contain a large percentage of mercury. Mercury is a known neurotoxin, which once in the body, accumulates in the brain, kidney, liver, lungs and the GI tract. Dr. Hamel and Dr. Vita follow the strict SMART protocol of the I.A.O.M.T for safe mercury removal. Once removed, the old filling (depending on size) will be replaced with either a composite filling or a porcelain onlay.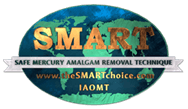 Ozone Therapy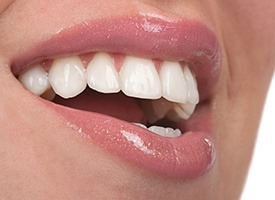 Ozone is one of the most powerful antimicrobial agents available for use in dentistry. Ozone is an energized form of oxygen and can naturally reduce the presence of oral bacteria. It also can have an anti-inflammatory effect which promotes healing. Ozone can kill harmful bacteria, help treat periodontal disease, address sensitivity issues, and prepare a tooth for restoration. Ozone can arrest early decay but WILL NOT reverse decay or replace lost enamel.
Learn More About Ozone Therapy
Biocompatibility Testing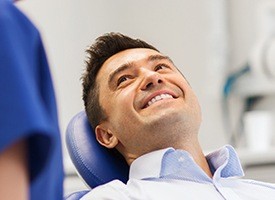 There are hundreds of different materials that are used in dentistry today, and before we place any of them into a patient's mouth, biocompatibility testing can be performed. This test takes a sample of the patient's blood and runs it against all the dental materials currently available. An extensive report (usually around 50 to 60 pages) is generated showing which materials are the most compatible with their immune system. Turnaround time for testing is approximately 3 weeks.
Dental Implants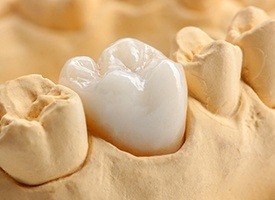 Dental implants are a type of prosthetic that is placed directly into the jawbone in order to restore the root structure of a lost tooth, and typically, they are made of titanium. For those patients with metal allergies or other health concerns, ceramic implants are available. To ensure the best possible outcome, we may coordinate with one of our partnering oral surgeons for implant placement and post-operative care.
Learn More About Dental Implants
NuCalm Sedation Dentistry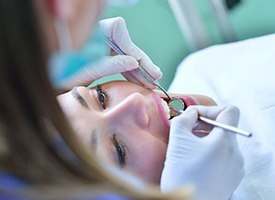 If going to the dentist makes you feel a bit anxious, we have a proven, drug-free method to help those dental nerves quickly melt away. The NuCalm system combines neuroacoustic sounds, noise-canceling headphones, soothing biosignal frequencies, and an eye mask to help the brain achieve an extremely relaxed, pre-sleep state quickly and naturally. With NuCalm, your appointments will seem to fly by, and when we're finished, you'll instantly be awake without any lasting drowsiness.
BPA-Free Materials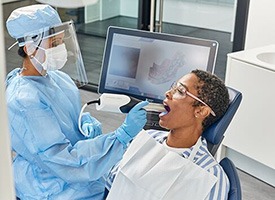 BPA stands for Bisphenol A, and it is a synthetic organic compound that is found in many plastic materials, and at certain levels, it is considered to be very toxic. Many dental offices use materials that contain BPA, putting their patients at risk, but that's a chance we never take here at Biologic Dentistry. We use completely BPA-free materials, so whether you're bringing yourself or your child to come see us, you can always do so with peace of mind.