Meet Your Trusted Acworth Dental Team
We are extremely fortunate to have the team that we do! Each member has years of experience, plenty of advanced training, but most importantly, they are just a group of kind, friendly people who are committed to helping our patients get what they need in the most efficient way possible. From check-in to checkout, they'll be the friendly faces that help your dental experience fly by. To start getting to know our wonderful team, read on below.
Brandie Prince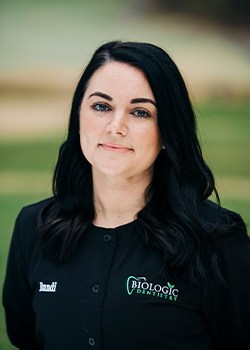 Dental Assistant, EFDA
Hi! My name is Brandie, and I work the front office at Biologic Dentistry. I grew up in Paulding County and currently live in Rockmart. I am married to my wonderful husband, Jimmy, and we have one daughter, Madison. In 2005, I started my career as a front office administrator. I trained as a dental assistant chairside with Dr. Hamel and his assistant, Allie, and I later graduated as an Expanded Function Dental Assistant from Georgia Northwestern Technical College. My passion is to help others and utilize all of my skills and experience to their fullest potential. I feel very blessed to be a part of this wonderful dental team!
Melissa Brassfield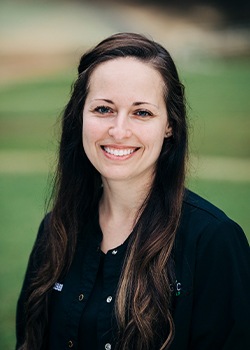 Registered Dental Hygienist
Hi! My name is Melissa, and I am a hygienist at Biologic Dentistry. I grew up in the Powder Springs area and currently reside there with my family. I have been married for five years and have three beautiful children. I started my career in dentistry in 2008 as a dental assistant. In 2013, I decided to further my education and go back to school to study dental hygiene. I graduated with an associate's degree from Fortis College. I look forward to working with you and hope to make an impact on your dental health!