Meet Your Trusted Acworth Dental Team
We are extremely fortunate to have the team that we do! Each member has years of experience, plenty of advanced training, but most importantly, they are just a group of kind, friendly people who are committed to helping our patients get what they need in the most efficient way possible. From check-in to checkout, they'll be the friendly faces that help your dental experience fly by. To start getting to know our wonderful team, read on below.
Brooke Bragg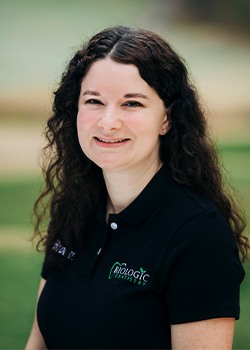 Patient Care Coordinator
Brooke brings over 18 years of customer service experience to Biologic Dentistry. Her strong communication and organizational skills have allowed her to grow and flourish in the role of patient care. She loves seeing a smile on the patient's face as they checkout; verifying they had a great experience from start to finish!
Brooke grew up in Alabama and currently lives in Dallas, GA. She has been married for 10 years and has 3 children.
Anneliese Manis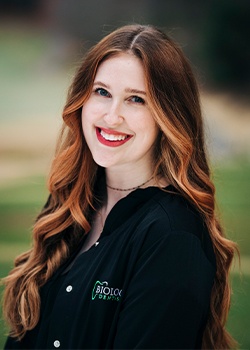 Patient Care Coordinator
Anneliese has been working with Biologic Dentistry since May of 2021 as a Patient Care Coordinator. Prior to working at Biologic Dentistry, Anneliese worked four years in the optometry industry where she was able to gain experience with patient care. Her attention to detail, calm personality, and desire to give excellent customer service have made her a valuable asset to the team!
When she is not at the front desk serving our patients, Anneliese loves creating custom embroidery, baking, antiquing, and hiking with her husband, Ben. They have two fur-babies (cats) and live in Dallas, Georgia.
Brandi Ray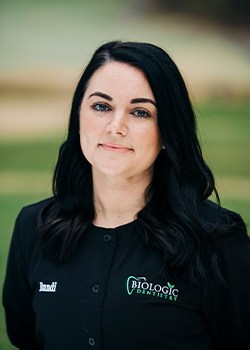 Dental Assistant
The dental office has always felt like "home" to Brandi, coming from a mother who is a dentist and an aunt who is a hygienist. Brandi has been in dentistry for 15 years with the last 7 years assisting in a biologic dental office. Her passion is being an advocate for her patients and helping them navigate through their dental journey.
Brandi grew up in Harris County, Georgia and recently returned to Georgia after living in Austin, Texas for the past 7 years. She is one of four children and enjoys spending time with her family.
Brett Benton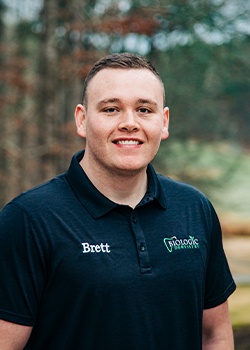 Lab Technician / Dental Assistant
Ever since childhood, Brett's dream has been to become a Dentist. After graduating from Kennesaw State University with a degree in Biology, Brett has been working under the mentorship of Dr. Hamel in the capacity of Dental Assistant and Lab Technician. He loves using his artistic abilities to design and mill the perfect ceramic restoration using CAD/CAM technology. He also specializes in waxing cosmetic cases, and manufacturing removable prosthetics, retainers, bleaching trays, and surgical guides.
Brett has served on several missions including a trip to the Dominican Republic, assisting with the dental needs of the local community. In his spare time, Brett enjoys spending time with friends, playing golf, working out, and watching the Crimson Tide on Saturdays. He is looking forward to attending dental school and achieving his lifelong dream of becoming a dental provider.
Kashlyn Cheek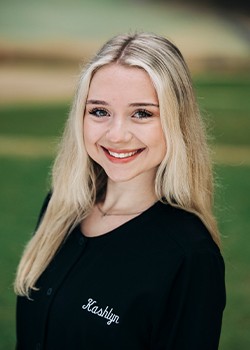 Dental Assistant
Dentistry has been a part of Kashlyn's life since she was a child as her mom has been a dental assistant for the past 30 years. Prior to attending the Dental Assistant School of Atlanta, Kashlyn would intern at dental offices to learn about various specialties and aspects of dentistry. She always looks forward to meeting new people, caring for her patients and making their experience as pleasant as possible.
When away from the office, Kash enjoys spending time with her family, especially her nieces and nephews.
Melissa Brassfield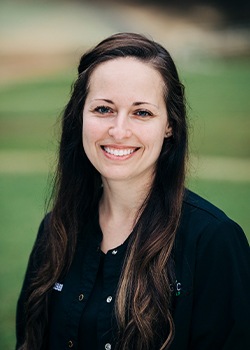 Registered Dental Hygienist
For the past 14 years, Melissa's passion has been dentistry. Starting her career as a dental assistant in 2008 led her to a love for dental hygiene. Melissa enjoys educating her patients about the essential connection between oral health and overall health while working with a gentle touch. She has been a Dental Hygienist with Biologic Dentistry since 2016 and is excited to further her education by working towards an accreditation in Biological Dental Hygiene through the International Academy of Oral Medicine and Toxicology.
When she is not treating patients, Melissa enjoys spending time with her husband and three children.
Brandie Prince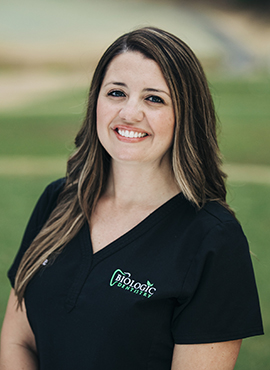 Expanded Functions Dental Assistant/Clinical Team Lead
Brandie has been with Biologic Dentistry since 2014, spending her first year with us at the Front Desk. After receiving her Associates Degree from Georgia Northwestern Technical College and becoming an Expanded Functions Dental Assistant, she found that her true calling is educating and assisting patients on their journey to whole body wellness. Brandie is well versed in walking patients through all aspects of the treatment process for restorative & cosmetic procedures such as onlays, crowns, implants, and veneers. Her passion is providing exceptional patient care as she has spent nearly 20 years in the healthcare field.
Outside of patient care hours, Brandie enjoys spending time with her husband, Jimmy and her daughter, Madison.