Ceramic Dental Implants – Acworth, GA
Rebuild Your Smile with Non-Metal Implants
Are you ready to replace your missing teeth with dental implants? You are making an excellent decision for your oral health and your quality of life. You are ready to enjoy the next best thing to what nature gave you; however, you are concerned about the metal implant posts. There is no need to worry. Biologic Dentistry offers a biocompatible solution with non-metal dental implants. As an alternative to the traditional titanium posts, you can choose ceramic dental implants to rebuild your smile.
What is a Ceramic Dental Implant?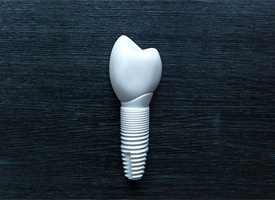 Standard dental implants are made from titanium because it is durable and effective, but your body may not accept it, especially if you have sensitivities to metal. Now, many holistic dentists and patients prefer all-ceramic dental implants. Not only do they look and function like a natural tooth, but they are also metal-free. This eliminates any concerns about allergies while also being biocompatible. This decreases the likeliness for immune system complications and other adverse health problems.
Benefits of All-Ceramic Dental Implants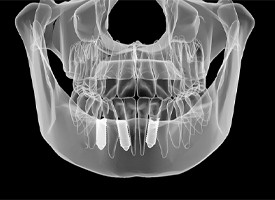 Although they are not made from metal, ceramic posts are invaluable in terms of quality. They are made from materials that are harder, stronger, and have a higher density than metal ones. They are also resistant to corrosion to further enhance the long-term success of your new smile.
Overall, ceramic dental implants offer several advantages, including:
Made from a material that has a very low allergic potential.
Exceptional strength and durability.
Metal-free to eliminate the risk of corrosion, galvanism, electronic disturbances, or a metallic taste.
75-80% bone contact with the implant.
Less plaque formation to reduce the risk or peri-implantitis, cardiovascular disease, and stroke.
No gray rings or shadows near the gum line.
Does not irritate the immune system.
Process for Ceramic Dental Implants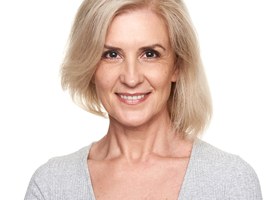 A customized treatment plan is created after your initial consultation with your dentist. During the first phase of the process, the implant post is surgically placed into your jawbone. Your bone slowly integrates with the post through a process called osseointegration over the next several months.
After your jawbone has fused to the post, there is now a sturdy foundation for your replacement tooth. A mold is taken of your mouth to allow the dental lab to carefully craft your restoration. It is made to meet your exact needs in terms of size, shape, and color to blend in with your natural teeth.
Once your implant has fully integrated with your jaw, caring for it is simple. You brush and floss just as you do your natural teeth, but you need to pay extra attention when cleaning around the implant post to remove food particles and plaque. This minimizes the risk of infection. With the right oral hygiene habits and regular care from your dentist, your new smile can last for several decades.
Some implant cases may require more extensive treatment like a sinus lift or bone grafting. For those patients, we partner with excellent, like-minded oral surgeons in our area.