Dental Checkups & Cleanings – Acworth, GA
Preventing Problems From the Start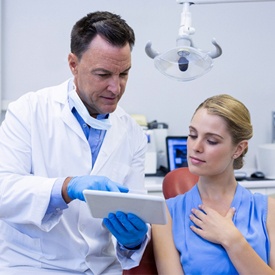 A regular dental checkup and teeth cleaning is an important part of any good oral health routine. As holistic dentists, our doctors encourage all their patients to schedule a visit every six months. This allows for a thorough cleaning and proper examination that can detect and prevent problems from the start. At Biologic Dentistry, our doctors and their team are equipped with advanced technologies and tools to ensure you're provided the highest level of quality care. From less radiation with digital X-rays to carefully removing plaque buildup, we aim to keep your oral and overall health at the top of mind, every time. To schedule your appointment, call us today!
What Happens During a Dental Checkup?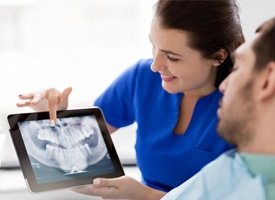 When preparing for your regular dental checkup, you will be greeted by our welcoming staff before being escorted back to a treatment room. If necessary, one of our dental hygienists will capture X-rays of your mouth using a digital X-ray machine. This is a great benefit to our patients because these machines emit up to 80% less radiation than traditional film-based X-rays. In addition, digital images are much clearer, making it easier for our doctors to show you any problem areas you might have.
After capturing digital images, you will return to the dentist chair to have him examine your teeth, gums, jaw, bite, and any existing dental restorations, such as crowns, fillings, bridges, or even implants. You can also expect him to perform a quick and painless oral cancer screening to make sure there are no signs or symptoms that might be cause for concern.
What Happens During a Dental Cleaning?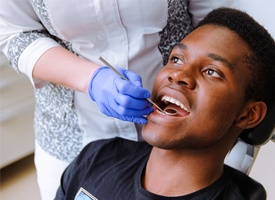 During your dental cleaning, one of our highly skilled dental hygienists will use appropriate tools to remove plaque and tartar buildup from your teeth and gum line. This eliminates the possibility of developing gum disease. However, should evidence of gum disease already be present, it will be detectable by your gum pockets, which they will measure at the beginning of your cleaning. In the case you are showing signs of gum disease, it may be necessary for our doctors to perform a deep cleaning procedure known as scaling and root planing or provide antibiotic therapy.
Once all the plaque and tartar are removed, they will perform a final polish and provide any instructions to help keep infections away and oral health improving.
Why Attending These Appointments Regularly Are Important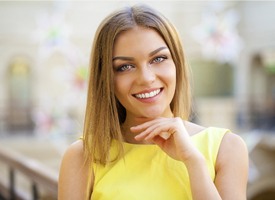 Regular checkups and dental cleanings are important for a variety of reasons, but the most important is to keep problems from developing and/or progressing. For patients who do not present any periodontal problems, six-month appointments are considered a suitable timeframe for regular dental visits.
When dental issues exist, they can progress quickly if left untreated. These regular appointments make it possible to stay on top of these problems and treat them quickly and aggressively if needed.