Preventive Dentistry - Acworth, GA
The Key to a Healthy Smile & More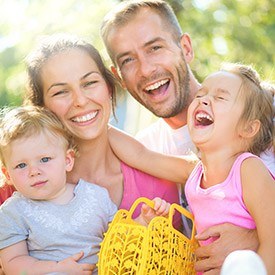 At Biologic Dentistry, our mission is to stop oral and overall health problems before they even start, which is why we take such a meticulous holistic approach to every dentistry treatment we provide. With our preventive services outlined below, our doctors and their team can help a patient avoid many of the most common dental issues over time, including tooth decay, cavities, and gum disease. If it has been more than six months since your last dental appointment, be sure to come see us, so we can keep your smile problem-free year after year.
Dental Checkups & Teeth Cleanings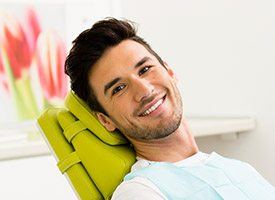 Every patient experience here at Biologic Dentistry starts with a routine checkup and cleaning, during which one of doctors will examine a patient's teeth, gums, jaw, bite, and existing dental work to make sure that everything is in good shape. Should they spot something that could indicate an oral or overall health issue, they'll quickly work to address it.
For the cleaning, one of our hygienists will use advanced tools to remove any plaque and tartar deposits from a patient's teeth in order to keep them safe from developing infections. This also does a great job of breaking up minor surface stains as well!
Learn More About Checkups & Cleanings
Children's Dentistry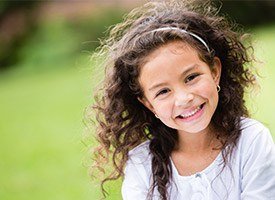 Every child in Acworth deserves to have a beautiful, healthy smile, and early-age dental appointments are an essential part of making that happen. At our practice, we have the fun and relaxed approach children love as well as the treatments designed to protect their growing smiles. We'll go out of our way to help your child feel like a member of the family from their very first visit, and we'll also work to instill healthy habits to make your job a little easier at home!
Learn More About Children's Dentistry
Nightguards for Teeth Grinding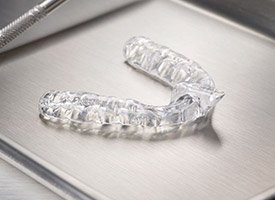 Nighttime teeth grinding, also known as bruxism, is a condition that affects about 1 in 3 people here in the U.S., and over time, it can severely wear down the teeth to the point that they actually break! Fortunately, we can keep patients safe from unconscious grinding by having them wear a nightguard to bed. This small, custom-made mouthpiece works by placing a physical barrier between the teeth, preventing them from coming together during the night.
Oral Cancer Screening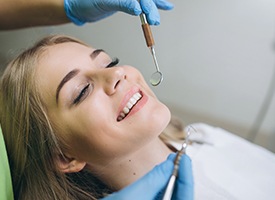 Oral cancer rates are currently on the rise here in the U.S., and early detection is absolutely essential to the successful treatment of the disease, which is why our doctors recommend that every adult should have at least one oral cancer screening per year. To make things nice and easy, they always perform a screening as part of a patient's regular checkup. Should they find anything that causes concern, they can help them quickly get the follow-up treatment that they need.
Learn More About Oral Cancer Screenings
Homecare Products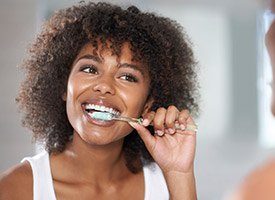 While dental visits are great, the truth of the matter is that 99% of a person's dental care actually occurs at home with routine brushing and flossing. As you can imagine, the products that you and your family use every day are very important to your sustained oral health, so our team is always happy to make recommendations as to which toothpaste would be best for each individual. We can even provide a number of specialty toothpastes that you won't find on store shelves!
Nitrous Oxide Sedation Dentistry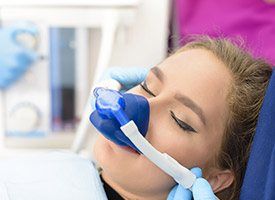 If you need a little help relaxing in the dental chair, nitrous oxide offers a safe and gentle way to help those nerves quickly go away. All a patient has to do is inhale the colorless, odorless gas through a small nasal mask to start feeling more relaxed, happy, and even euphoric while in the chair. Even better, once the mask is removed, the gas' effects wear off almost instantly, allowing a patient to go straight back to their day.