SMART Mercury Removal – Acworth, GA
A Safe Way to Remove Older Fillings
Many older amalgam restorations contain mercury, which could turn into vapor and wreak havoc on your health. Many dentists are happy to remove mercury fillings and replace them with a safer (and more attractive) alternative, but if you want this procedure to be performed safely, you should turn to a dentist such as one of ours who is trained in using the SMART process. Contact Biologic Dentistry today if you have a mercury-based filling that needs to go.
What is the SMART Technique?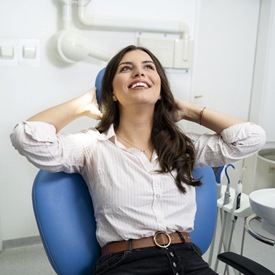 SMART (Safe Mercury Amalgam Removal Technique) is a technique that's employed for removing amalgam fillings that are composed of about 50% mercury. Working with mercury without taking the proper precautions could cause harmful vapors and particles to escape, putting you and your dental team at risk. A dentist using the SMART process will take several measures to minimize the damage done by mercury vapors, such as working in a room with a high volume air filtration system and requiring the patient to rinse with charcoal or another adsorbent. (Adsorbents help get rid of the vapors.)
How Could the SMART Technique Save Your Life?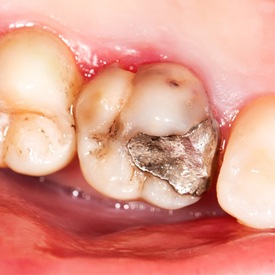 Mercury is one of the most toxic substances in the world; inhaling it as a vapor can cause any number of symptoms including nausea, fatigue, headaches, dizziness, and more. These issues only become more severe as more mercury is inhaled; eventually, you could suffer from a serious or even life-threatening health issue. This is why it's important to have a mercury-based filling removed using the SMART procedure to keep the vapors under control.
Removing fillings that contain mercury could also protect your tooth. Such restorations may expand or contract depending on temperature; that could put pressure on your enamel and could eventually cause it to crack.
Why Choose a SMART-Certified Dentist?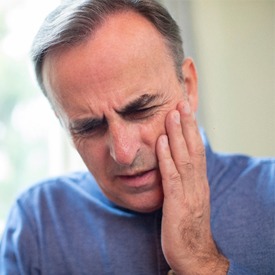 Dr. Hamel is an Accredited Member of the International Academy of Oral Medicine and Toxicology (IAOMT); that means that he has completed extensive coursework and has shown understanding of the techniques used in the SMART process to ensure safe mercury removal. Other dentists can remove an amalgam filling without this accreditation, but without it you won't know whether they're taking the proper precautions to protect you from mercury exposure. Given the risks that mercury poses to your overall health, it doesn't pay to take chances. Leave the removal up to an expert who follows the IAOMT's strict protocol!
How Much Will It Cost to Remove Mercury Fillings?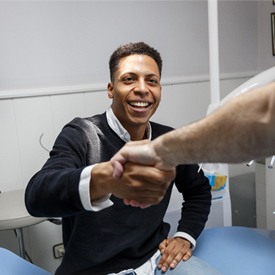 Different patients will end up paying a different cost for the removal of mercury fillings. The cost depends on how many fillings are in your mouth, how big they are, the overall state of your oral health, and other factors. You can schedule a consultation at Biologic Dentistry so our doctors can give you an estimate of the total cost of removing the fillings and replacing them with a non-mercury alternative. Dental insurance may help pay for this procedure, but if you don't have coverage you can ask about low-to-no interest financing with CareCredit.