Holistic Fillings - Marietta, GA
Safe Mercury Amalgam Removal Technique (SMART)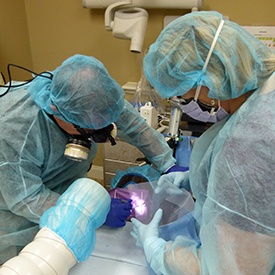 Amalgam restorations (silver fillings) contain approximately 50% mercury in combination with silver, tin, and copper. Common activities such as chewing gum, eating, tooth brushing, and tooth grinding can dramatically increase the release of mercury vapor. Over time, the mercury vapor released from your amalgam fillings accumulates in your body.
As an Accredited Member of the International Academy of Oral Medicine and Toxicology (IAOMT), Dr. Hamel follows their strict protocol for amalgam removal. This protocol limits mercury exposure for our patients, our dental team, and our environment.
If you're interested in having your old metal fillings removed and replaced, be sure to contact us today for an appointment.