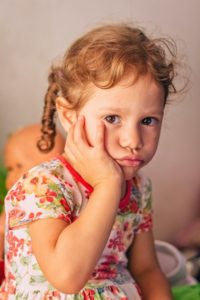 Nothing is more precious than your child's beautiful smile. You take pride in nurturing their oral health and development. While you can lessen their risk of cavities and other common problems, you can't always safeguard their smile from losing a tooth too soon. If your child knocked out a tooth, don't panic. Here's what you need to know to save it.
It's a Dental Emergency
Any knocked-out tooth is a dental emergency, whether it's a primary or permanent one. Although the baby teeth are only in place for a few years before they fall out on their own, they have important roles in your child's development. They allow them to learn how to chew and speak correctly while also serving as placeholders for their adult teeth. If a baby tooth is lost too early, it can have lasting consequences for their dental health; therefore, it's best to get your child to an emergency dentist quickly.
Knocked-Out Teeth Can Be Saved
Contrary to what you might have heard, some knocked-out teeth can be saved if you get your child to a dentist within the next 30 minutes. Depending on the severity of the injury, the right first-aid at home, and getting to the dentist quickly can often spare the tooth.
Provide First Aid at Home
You'll need to find your child's tooth and hold it by the crown when you pick it up. Do not touch the root while you carefully rinse it with tap water, but don't use any soaps or cleaners. After the dirt has been rinsed off, don't dry it because it must always be moist. Gently reinsert the tooth back into the socket. Have your child bite on a piece of gauze to prevent it from moving until you can get to their dentist.
You Can Preserve the Tooth
If you weren't successful reinserting the tooth, you'll need to preserve it by keeping it moist. Place the tooth in a closed container full of milk, and head to the dentist right away.
You Can Prevent Knocked-Out Teeth
No matter how proactive you are, you can't always protect your child from an accident or injury that can damage their smile. Thankfully, you can safeguard their teeth and gums to lessen the severity of issues caused by trauma to the mouth. An athletic mouthguard provides a protective barrier for their oral structures to significantly reduce their risk of dental injuries, including knocked-out teeth. You wouldn't send your child onto the football field without a helmet, so don't leave their smile unprotected.
A mouthguard is a simple solution to shield your child's smile; however, if the unexpected should happen, don't wait to contact their emergency dentist.
About Dr. John Hamel
Dr. Hamel earned his dental degree at the Emory School of Dentistry in 1985. He has regularly continued his training to provide superior services, especially for young smiles. If your child has knocked out a tooth, contact our office right away. Dr. Hamel is a member of the American Dental Association, so you can feel confident their smile is in qualified hands.