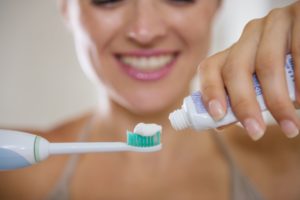 Do you have Crohn's disease or some other type of inflammatory bowel condition? If so, then you already know that it impacts your digestive system, primarily your intestines. However, what you may not know is that your mouth is the first part of your digestive tract. As a result, your teeth and gums might be adversely affected by your condition. Read on to learn more about the link between Crohn's disease and dental health and how you can keep your smile healthy.
Crohn's Disease and Dental Health: Problems to Watch Out For
Whether as a result of the condition itself or medications taken to manage it, there are many oral health problems that have been associated with Crohn's disease, such as:
Dry mouth – When your mouth doesn't produce enough saliva, lingering food particles and bacteria do not get washed away as easily. This increases your risk of bad breath as well as other oral health issues like gum disease and cavities.
Gingivitis – People with Crohn's disease are more likely to experience this infection of the gums. Left untreated, gingivitis could progress into full-fledged gum disease, which is the leading cause of adult tooth loss in the United States.
Cavities – A 2014 study found that people with Crohn's disease have increased levels of two types of bacteria (Lactobacilli and Streptococcus mutans) in their mouths. The study also found that people with Crohn's disease drink beverages with higher sugar content than those without Crohn's (possibly to combat dehydration or a lack of nutrients in their diets). Together, these factors greatly increase the risk of tooth decay.
On the bright side, these conditions are often treatable or even preventable if you take the right precautions.
Tips for Keeping Your Smile Healthy
Here are some simple tips for avoiding the dental health problems that often accompany Crohn's disease:
Maintain a good oral hygiene routine – Brushing your teeth twice a day for two minutes each session, flossing every evening, and rinsing with mouthwash can go a long way in preventing plaque buildup.
Stay hydrated – Sipping plenty of water throughout the day can keep your mouth moist if you suffer from dry mouth. Chewing sugar-free gum or sucking on sugarless candies can also help stimulate saliva production.
Visit your dentist regularly – Skipping dental appointments is not uncommon for people with Crohn's disease, as they likely already see more physicians than most people. However, attending two dental checkups and cleanings per year can greatly benefit your oral health. Your dentist can detect warning signs of health issues early on, and the dental hygienist can remove built-up plaque before it causes these problems in the first place.
If you have Crohn's, chances are you already have to work hard to keep yourself healthy. The last thing you need is a cavity or some or dental issue, so follow the tips above to keep yourself in good condition!
About the Author
Dr. John Hamel is a holistic dentist in Acworth, GA with more than 40 years of experience in the dental field. At Biologic Dentistry, he provides patients of all ages with beautiful smiles while also focusing on the connection between a healthy mouth and a healthy body. To learn more about the link between Crohn's disease and dental health, visit Dr. Hamel's website or call (770) 426-9994.