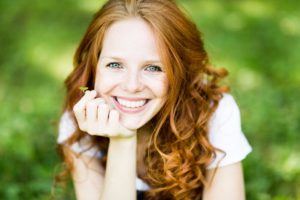 You know healthy teeth and gums are influential to a beautiful smile, but did you know they also impact your general health? In fact, many people say your mouth is the gateway to your overall health. Unfortunately, there are several dental conditions that can lead to medical concerns, like heart disease. Not to mention, certain dental materials can also increase your risk of potentially adverse side effects. Here's what you need to know about the oral health link to make the best decisions for your mouth and body.

What's the Connection?
There are several dental conditions that can harm your health, such as decayed or missing teeth because they compromise your oral functions. This can affect your ability to chew certain foods, which can make you limit your diet because they are too difficult to eat. Over time, this can lead to nutritional deficiencies.
Besides your teeth, your gum health also influences your body. Periodontal disease an infection that wreaks havoc on your mouth, but the bacteria responsible for it can also enter your bloodstream. As it circulates throughout your body, it can cause a wide range of health problems, including heart disease, diabetic complications, respiratory infections, and Alzheimer's disease.
In addition to oral health conditions, certain treatments may also negatively impact your body, such as amalgam fillings. Although the American Dental Association deems them safe, it's natural to be concerned about long-term mercury exposure. Your holistic dentist can use more biocompatible solutions to foster your overall well-being.
How Can I Protect My Mouth and Body?
Focusing on preventive dental care can help to ensure your smile lasts for a lifetime while also keeping your body healthy. The most common oral health issues are tooth decay and gum disease. Despite being preventable, at least 92% of adults have had at least 1 cavity in a permanent tooth and 50% of Americans have a form of gum disease. You can reduce your risk for both by brushing your teeth at least twice a day using a soft-bristled toothbrush and a fluoride toothpaste. Use a high-quality dental floss to clean in between each tooth before going to bed.
Besides your home oral hygiene habits, the American Dental Association also encourages you to visit your dentist at least twice a year for a cleaning and checkup. Although many people think they are unnecessary, semi-annual appointments allow your dentist to remove harmful buildup while also monitoring your dental health. They can detect concerning areas sooner to provide quick treatment, so they don't worsen.
Invest in a Healthy Mouth and Body
Understanding the connection between your mouth and body is a good reason to recommit to your dental health. Achieve optimal wellness by maintaining healthy teeth and gums.
About Dr. John Hamel
Dr. John Hamel is supported by over 40 years of experience in dentistry. Besides earning his dental degree, he has completed training in several advanced areas of care. He combines his training with biocompatible solutions to nurture his patients' well-being overall. If you're ready to enjoy a natural side to dentistry, contact Biologic Dentistry today to schedule your first visit.