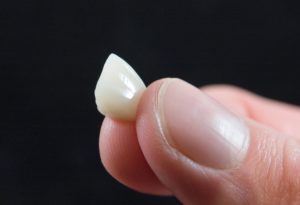 As you browse store shelves and plastic products, you've probably noticed a growing number of BPA-free labels. BPA (bisphenol A) is an industrial chemical that's been used in some plastics and resins since the 1950s. Not only is it found in water bottles and plastic containers, but it has also held a commonplace in dental restorations. While BPA has been used for generations, there are growing health concerns about its possible effects on the body. With your oral health linked to your overall well-being, it's normal to have concerns about what you're putting into your body. Thankfully, you can invest in a healthy smile using biocompatible dental materials. 
Risks of BPA in Dental Materials
Many composite resins, like those used for dental fillings and sealants, contain endocrine-disrupting chemicals. One study found that 86% of products tested contained BPA derivatives. As standard treatments to combat decay, dental sealants and fillings containing BPA may affect the brain and reproductive systems. Long-term exposure to the chemical has been connected to a variety of issues, like early puberty, obesity, diabetes, heart disease, infertility, and some cancers.
Under normal circumstances, your body can excrete BPA fairly well; however, your daily exposure is so great, you may not be able to rid it efficiently. Since it is a fat-soluble compound, it can be stored in your fatty tissues. Researchers have found 90% of people contain measurable amounts of BPA.
Healthcare professionals recommend minimizing the amount of BPA you're exposed to. Besides choosing products free of the chemical, it's best to look for alternatives whenever possible, including dental work.
Biocompatible Dental Restorations
With 91% of adults having at least one cavity, there's a good chance you already have a filling. Whether it's an old restoration or you need new cavity fillings, a holistic dentist offers the biocompatible solutions you need. They use BPA-free resins and composites to align your treatments with your overall wellness. You can also benefit from all-ceramic crowns and bridges. They are completely metal free and don't contain BPA. You'll enjoy many benefits when choosing alternative dental products, like:
More stability than metal fillings
Aesthetically pleasing
No chemical leakage into your bloodstream
Unaffected by temperature changes
Quicker placement process
Durable for long-lasting results
Affordable
Your dentist will help you choose the best biocompatible materials to maintain a healthy, beautiful smile that can last for a lifetime.
Support a Healthy Mouth and Body
You can support the mouth and body connection using safe alternatives to traditional dental materials. Your holistic dentist will keep your wellness their priority to create treatment plans that nurture your well-being. Lowering your daily BPA exposure will give you one more reason to smile.
About Dr. Andrew Vita
Dr. Vita earned his dental degree from the Dental College of Georgia and has regularly pursued higher education in advanced services to support the mouth and body connection. He uses biocompatible methods to help each patient achieve their best smile. If you're ready to make the switch to BPA-free restorations, contact our office today to request an appointment.