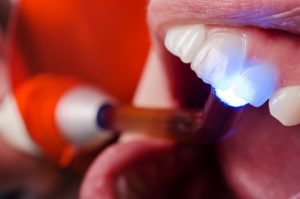 It's a common belief that cosmetic dentistry is too expensive for the average person, but you don't have to be rich or famous to invest in a beautiful smile. There's a solution to fit all budgets because of the diversity of treatment options, like dental bonding. Also known as cosmetic bonding, it offers a lot of bang for your buck because it's affordable and effective. Since every smile and situation is unique, various factors affect the cost of dental bonding. Here's what you need to know to achieve a picture-perfect smile without breaking the bank. 
Dental Bonding is a Cost-Effective Option
Dental bonding uses a cosmetic resin that's shaded to match your enamel to correct minor aesthetic issues, like:
Tooth decay
Exposed tooth roots
Stains or discoloration
Chips or Cracks
Abnormally shaped teeth
The minimally invasive procedure can provide impressive results in a single appointment. After your initial consultation, you are scheduled for your procedure, which can take 30 to 90 minutes, depending on how many teeth you are improving. Once your teeth have been cleaned, your dentist will apply a weak acid to open the pores in your enamel. They'll apply the resin to your tooth and sculpt it into the desired shape. A special dental light will harden it quickly. You'll enjoy drastic, natural-looking results that can last for 10 years or longer with the proper care.
How Much Does Dental Bonding Cost?
Every situation differs, so it's impossible to know how much you'll pay without having a consultation. Your cosmetic dentist will examine your mouth and learn more about your goals to create a personalized plan. Based on your needs, various factors will affect the cost, which may include:
Preparatory treatments
Severity of issues
Number of teeth you're improving
Your dentist will provide you with an individualized estimate and review your payment options, including:
Dental Insurance
Dental insurance usually doesn't cover cosmetic dentistry; however, if a procedure is medically necessary, you can use your coverage to offset the cost. Dental bonding offers both restorative and cosmetic benefits, so you may be able to use your insurance to lower the amount you'll pay, like when fixing a chipped tooth, cavity, or other oral health concern.
Monthly Installments
You can pay for your smile using little or no interest monthly payments through a third-party financing company, like CareCredit.
You can't put a price on the benefits you'll achieve by enhancing your smile. You'll look younger, confident, and successful by investing in the smile of your dreams. You can have the results you desire without spending your life's savings.
About Dr. Andrew Vita
Dr. Vita achieved his dental degree at the Dental College of Georgia in Augusta and has continued his education in advanced services, like cosmetic dentistry. He focuses on the mouth and body connection when helping his patients achieve their best smiles. If you're ready to revamp your teeth, contact our office today to request your consultation for cosmetic dentistry.