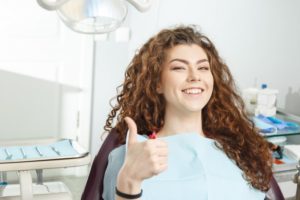 If you're searching for a new dentist, you probably want your provider to have a few key qualities. A welcoming atmosphere, affordable prices, and positive reviews are examples of things that might be important to you. However, have you considered that the dentist's philosophy might play a role? While many general dentists are fairly conventional in their methods, a holistic dentist goes above and beyond the basics to take a unique approach to dental care. Read on to learn what exactly a holistic dentist is and how seeing one can benefit you!
What Is a Holistic Dentist?
Holistic dentists and general dentists have a few basic things in common. Both of them must graduate from dental school and complete a certain number of hours of continuing education courses per year. They also offer many of the same services, such as cleanings, exams, and fillings.
The main difference between holistic and conventional dentists comes down to the philosophy behind their approach to care. While a traditional dentist focuses primarily on the health of a patient's teeth and gums, a holistic dentist is just as concerned with a patient's overall well-being as they are with their oral health.
Holistic vs. Traditional Dentistry
Seeing a holistic dentist instead of a traditional dentist differs in a few seemingly minor ways that have major impacts on your health. Here are some examples of these differences:
Materials used – Holistic dentists prefer to use biocompatible materials (which have been proven to work well with the body) whenever possible. To that end, they strive to avoid using metal crowns and mercury fillings. They might also offer ceramic dental implants rather than titanium to reduce the risk of a negative reaction to metal. Conventional dentists tend not to prioritize this as much.
Treatments recommended – Holistic dentists aim to provide minimally invasive treatments. For instance, they might treat gum disease or tooth sensitivity with ozone therapy for a more conservative, comfortable experience.
Approach to care – Holistic dentists will consider the effects that a particular treatment will have on a patient's whole body, both in the short and long term. Essentially, they treat people, not just teeth.
Visit Your Local Holistic Dentist Today!
As important as it is to have a healthy smile, a holistic dentist will help you achieve so much more than that. They'll help you enjoy overall wellness through conservative, comprehensive dental care. Contact a holistic dentist near you today to learn more!
About the Author
Dr. John Hamel is a holistic dentist in Acworth, GA with more than 40 years of experience in the field of dentistry. At Biologic Dentistry, Dr. Hamel is dedicated to providing safe, comfortable, and effective dental treatments that also promote overall health. For example, he offers metal-free crowns and fillings, ceramic dental implants, and ozone therapy. To find out more about how you could benefit from seeing a holistic dentist, you can reach Dr. Hamel's practice at 770-426-9994.