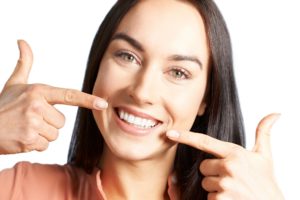 Every aspect of dentistry undergoes continual improvements to enhance patient care. Besides new preventive, restorative, and cosmetic treatments, many dentists are using biocompatible solutions to support general wellness. Among the various advancements in holistic dentistry is ozone therapy. The revolutionary treatment can promote oral health. Here's how ozone therapy can help you achieve your best smile.
Ozone Therapy Improves Dental Care
Ozone isn't a new medicine. It was commonly used during WWI to destroy microbes to prevent infections. Today, it's used in gas, water, and oil forms to treat various dental issues. The ozone molecule involves 3 oxygen atoms bonded together, creating a negatively charged particle. This provides strong antibacterial properties to promote the healing process. Although it's more commonly used in Europe and South Africa, it's becoming a standard for many holistic dentists in the U.S.
Ozone therapy can benefit numerous dental concerns, including:
Tooth Decay
Small cavities can be treated using ozone's antibacterial properties to prevent tooth decay from worsening. It can also disinfect areas of decay underneath restorations, like dental crowns.
Periodontal Disease
Gum disease is the leading cause of tooth loss, despite being preventable. Ozone can disinfect tissues affected by the infection. Your dentist can apply it to your gums to penetrate the soft tissues or any abscesses.
Endodontics
Ozone therapy has played an invaluable role in the success of root canals by disinfecting the inside of a tooth. This can prevent the infection from spreading ensure your tooth is bacteria-free before applying a restoration to your tooth.
TMJ Disorders
The temporomandibular joint (TMJ) connects your jaw to your skull on either side of your face. If the joint functions incorrectly, it can lead to several symptoms, including facial pain. Injections of ozone has been proven beneficial in relieving TMJ pain.
Oral Infections
Besides gum disease, ozone therapy can be used to treat sores in and around the mouth. It can also improve sinus infections and lesions caused by fungi and viruses.
Benefits of Ozone Therapy
Although ozone therapy isn't found in all dental offices, it provides various advantages you don't want to ignore. By choosing a holistic dentist for the treatment, you'll benefit from:
Minimally invasive treatment.
Versatile for multiple dental procedures.
Promotes faster healing.
Reduces the risk of infections.
Kills harmful pathogens.
Improves dental health and overall wellness.
Promote a Healthy Smile with Ozone Therapy
Maintaining a healthy smile can be a balancing act. Your holistic dentist can combat harmful oral bacteria for better dental health using your body's natural healing properties to achieve the healthy, beautiful smile you deserve.
About Dr. John Hamel
Dr. Hamel has worked in the dental field since 1975. He worked as a dental lab technician while earning his doctorate. He is one of the few holistic dentists in Acworth to support the whole-body connection. He combines his qualifications, biologic expertise, and the latest innovations in dentistry to create healthy mouths and bodies. If you're ready to experience a better side to dentistry, contact our office today to schedule an appointment.