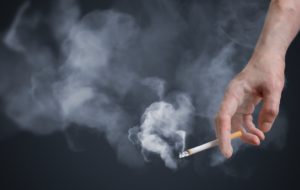 Most people know that smoking tobacco can cause lung cancer and many other serious health problems. However, the negative impact of smoking goes beyond just the lungs and heart. Did you know that tobacco use can actually harm your oral health too? Smoking causes dry mouth, which is a dangerous side-effect for the health of your teeth and gums. Keep reading to learn more about dry mouth and what you can do to prevent it.
Why Saliva Is So Important
Saliva, or spit, plays an important role in maintaining oral health. First, it helps keep the mouth clean and prevents infection by washing away bits of food and bacteria from the teeth and gums. Saliva also makes it easier to eat by moistening and breaking down food. Finally, saliva balances out bacterial acids found in the mouth and helps keep teeth strong by remineralizing enamel.
The Oral Health Impacts of Dry Mouth
Dry mouth, formally known as xerostomia, is a condition in which the salivary glands don't produce enough saliva to keep the mouth wet. Dry mouth can be caused by various factors, including smoking tobacco, and can lead to serious oral health issues, such as:
Dental decay – Teeth are more susceptible to decay without saliva to neutralize bacterial acids.
Gum disease – Bacterial acids can also inflame gum tissue.
Oral infections – Without the antibacterial activity of saliva, more bacterial infections can occur.
Digestive trouble – Digestive issues can result from a lack of saliva to properly break down meals and snacks.
General discomfort – Many people experience discomfort when the soft tissues of the mouth dry out.
How to Boost Saliva Production
Follow these tips to increase the amount of saliva in your mouth:
Drink water frequently throughout the day to keep your mouth moist
Chew on sugar-free gum to stimulate saliva flow
Avoid drinking alcohol or rinsing with mouthwash that contains alcohol
Consume moist foods like soups, sauces, broths, gravy, or melted butter
Avoid dry, salty foods like crackers, chips, and breads
The Benefits of Quitting Smoking
One last piece of advice to avoid dry mouth? Quit smoking. While this is easier said than done, ending tobacco use will not only boost your oral health but benefit your overall health as well. According to the Centers for Disease Control and Prevention (CDC), quitting smoking can add as much as 10 years to a person's life expectancy. Kicking the habit also lowers the risk of cardiovascular diseases and 12 types of cancer.
While dry mouth is a serious condition, the tips listed above can help. If the issue persists, talk to your dentist and consider making a plan to quit smoking. Your smile and your body will be better off for it!
About the Author
Dr. John Hamel has over 40 years of experience helping patients preserve healthy smiles. He provides a full range of preventive dentistry services, including oral cancer screenings, at Biologic Dentistry in Acworth, GA. To learn more about the impact of smoking tobacco on oral health, visit the Biologic Dentistry website or call 770-426-9994.