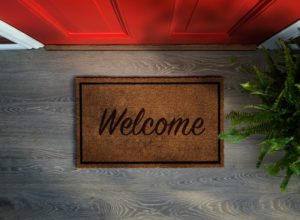 We love to serve our community. That is why we Dr. Hamel and our team are always looking for new ways to make your dental experience a pleasant one. We accomplish that goal through friendly service, personal care, and, of course, applying the principles of holistic dentistry. However, the physical environment in which we work is also important. That is why we are proud to invite you to our state-of-the-art facility in Acworth. Would you like to know more about what you can expect when you visit our new, modern building?
A Welcoming Atmosphere
You'll find that our building is warm, welcoming, and tastefully decorated. You may spend a few minutes in our comfortable waiting room, after which you'll be escorted to our treatment area. While you are relaxing in the treatment chair, you can enjoy a lovely view of the outdoors. There are lots of trees nearby that provide a serene environment.
The Best Technology
Dr. Hamel, your biological dentist in Acworth, believes in the power of technology to make dentistry safer and more effective for the mouths, minds, and bodies of patients. Some examples of dental technology that you will see here include:
Ozone machines, which use the power of enriched oxygen to kill bacteria, treat periodontal disease, and more.
NuCalm sedation equipment, which helps patients relax without the use of any drugs.
A CBCT scanner, which produces detailed, three-dimensional images that are essential in planning for complex procedures.
The Wand, which painlessly delivers local anesthetic.
The Same High-Quality Care
The new year is almost here, and we are in a new building, but that doesn't mean the things you love most about our practice have changed. When you visit us as your dentist in Acworth, you can expect the same high-quality, holistic care that you have become accustomed to receiving from us.
A few of the services we offer include:
Preventive care. We can help your entire family to prevent cavities and other types of dental damage.
Restorative care. The materials we use for crowns and fillings are metal-free; they are good for your smile and harmless for the rest of your body.
Cosmetic dentistry. Veneers, teeth whitening, and gum recontouring are all available.
SMART mercury removal. Hamel always uses strict safety protocols when he is removing metal fillings.
How to Get to Us
To get to our office from downtown Acworth, just hop on SR-92 S to Kemp Ridge Road. Take a left on Kemp Ridge Road, and follow it until it becomes Mars Hill Road. After about 3.5 miles, turn right onto Brookstone Drive. Take the third left onto Brookstone Walk, and soon you'll see our office on your righthand side.
We're excited about our building, and we can't wait to welcome you into it. We invite you to stop by to check it out!
More About Dr. Hamel
Dr. John Hamel began his career in dentistry as a dental ceramist. Later, he attended dental school and graduated in 1985 with his Doctor of Dental Surgery degree. His commitment to holistic dentistry began in the 1990s. Would you like to learn more about Dr. Hamel, our dental facilities, or our practice? Contact us at 770-426-9994.