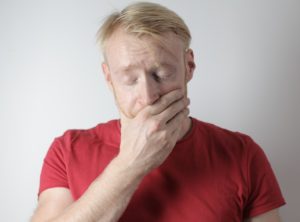 If you have a disorder of the temporomandibular joint (TMJ), you know firsthand how challenging and painful simple movements of the jaw can be. Pain and stiffness can make it difficult to eat certain foods, which can lead to nutritional deficiencies if you aren't careful. You can reduce your jaw pain and maintain a balanced diet by choosing your foods wisely. Here is a list of the best and worst foods to eat if you have a TMJ disorder.
Worst Foods for TMJ Pain
Chewing can worsen TMJ pain, especially if it's for an extended period. It's best to avoid anything chewy, crunchy, or tough because it can put more pressure on the joints, increasing inflammation. It's also a good idea to skip anything large, so you don't have to open your mouth too wide. Your TMJ specialist will recommend limiting steak, jerky, bagels, nuts, and hard raw vegetables.
Best Foods for TMJ Pain
Although you may have to cut out some of your favorite foods for a few weeks, there are still a lot of things you can eat, like:
Fresh Fruit: Biting into an apple isn't the best idea if your jaw hurts. Instead, choose bananas, canned fruits packed in 100% juice, or applesauce. Ripe melons and other soft fruits will provide you with the vitamins and minerals you need.
Vegetables: Some vegetables have tough skins that can be difficult to bite through. Peeling them can make them easier to eat. If you'll be eating carrots or other hard vegetables, cook them to make them softer for less strain on your jaw.
Protein: Avoid steak and other chewy meat. Instead, choose soft, healthy proteins, like fish and chicken. Eggs are also a soft source of protein.
Grains and Starches: Skip any hard bread and those with seeds or nuts. Pasta, oatmeal, muffins, and many other soft grains will help reduce jaw tenderness.
Dairy: Dairy is a great source of calcium for healthy teeth and bones. Not to mention, it comes in a variety of forms, like yogurt or cottage cheese.
Managing TMJ Flare-Ups
Besides watching what you eat, you can manage TMJ flare-ups by alternating warm and cold compresses. Take an OTC pain reliever to manage your discomfort. If you have a habit of grinding or clenching your teeth, ask your dentist for a nightguard. Your dentist may recommend additional steps, like TMJ exercises to stretch, relax, and strengthen the jaw.
With a few changes to your diet and at home, you can get relief from TMJ pain. Contact your dentist today to learn more about your options for TMJ therapy.
About Dr. Andrew Vita
Dr. Vita achieved his dental degree at the Dental College of Georgia in Augusta and has regularly continued his education to provide advanced services. He strives to help each patient make informed decisions for their oral health. If you need treatment for a TMJ disorder, contact our office today to request an appointment.