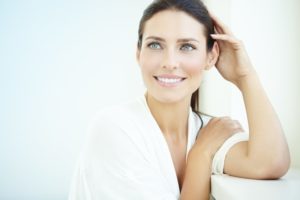 Your amalgam fillings, also known as silver fillings, actually contain around 50% mercury with silver, tin, and copper. So, why is this a big deal? For years, mercury has been a concern because it can affect your health. Just like many naturally occurring substances, it's degree of harm it can cause is directly related to the amount that you intake. Unfortunately, silver fillings release mercury vapor that can accumulate in your body overtime. Keep reading to learn why you should get your amalgam filling removed and replaced with a mercury-free restoration.
Why Patients Are Removing Their Amalgam Fillings
Amalgam fillings have been used for hundreds of years to treat cavities and decay. Amalgam is a mix of metals, which includes mercury. Mercury allows the fillings to be pliable. While this method is tried and true, dental technology has advanced allowing for better alternatives. However, science and research has also advanced, showing that amalgam fillings can impact your health. Even though everyone is exposed to mercury through the air, drinking water, soil, food, and more, these are just small traces. More extensive exposure to mercury can cause irritability, anxiety, memory loss, headaches, fatigue, and other symptoms. The mercury in your fillings can release mercury vapor when you grind your teeth, eat, chew gum, and brush your teeth.
Besides the negative impact that amalgam fillings can have on your health, they're also glaringly noticeable. Dark silver, almost the exact opposite of your naturally white teeth, sticks out like a sore thumb. That's another reason why people are switching to mercury-free restorations—they want the natural appearance and beauty that comes with alternatives like tooth-colored fillings.
Your Dentist Uses SMART
Because amalgam restorations release mercury vapor, their removal can cause exposure to mercury for you, the dentist, and their dental team. However, your dentist in Marietta practices the safe mercury amalgam removal technique (SMART). This eliminates the exposure of mercury for you and the expert team of dentists. Without using this technique when getting your silver fillings removed, you may be at risk of exposure to large amounts of mercury vapors. This holistic method keeps your mouth and body safe, while allowing you to receive a healthier and more natural-looking restoration.
Does it sound like you could benefit from mercury-free restorations? Contact your dentist to get started on a healthier and more natural looking smile today.
Meet the Dentist
Dr. John Hamel is an experienced dentist who stopped using mercury in his practice because of the lasting impact it can have on your teeth and body. He is dedicated to providing care that improves your health and the beauty of your smile. He currently practices at Biologic Dentistry, and he can be contacted through his website or by phone at (770) 426-9994 for any questions.